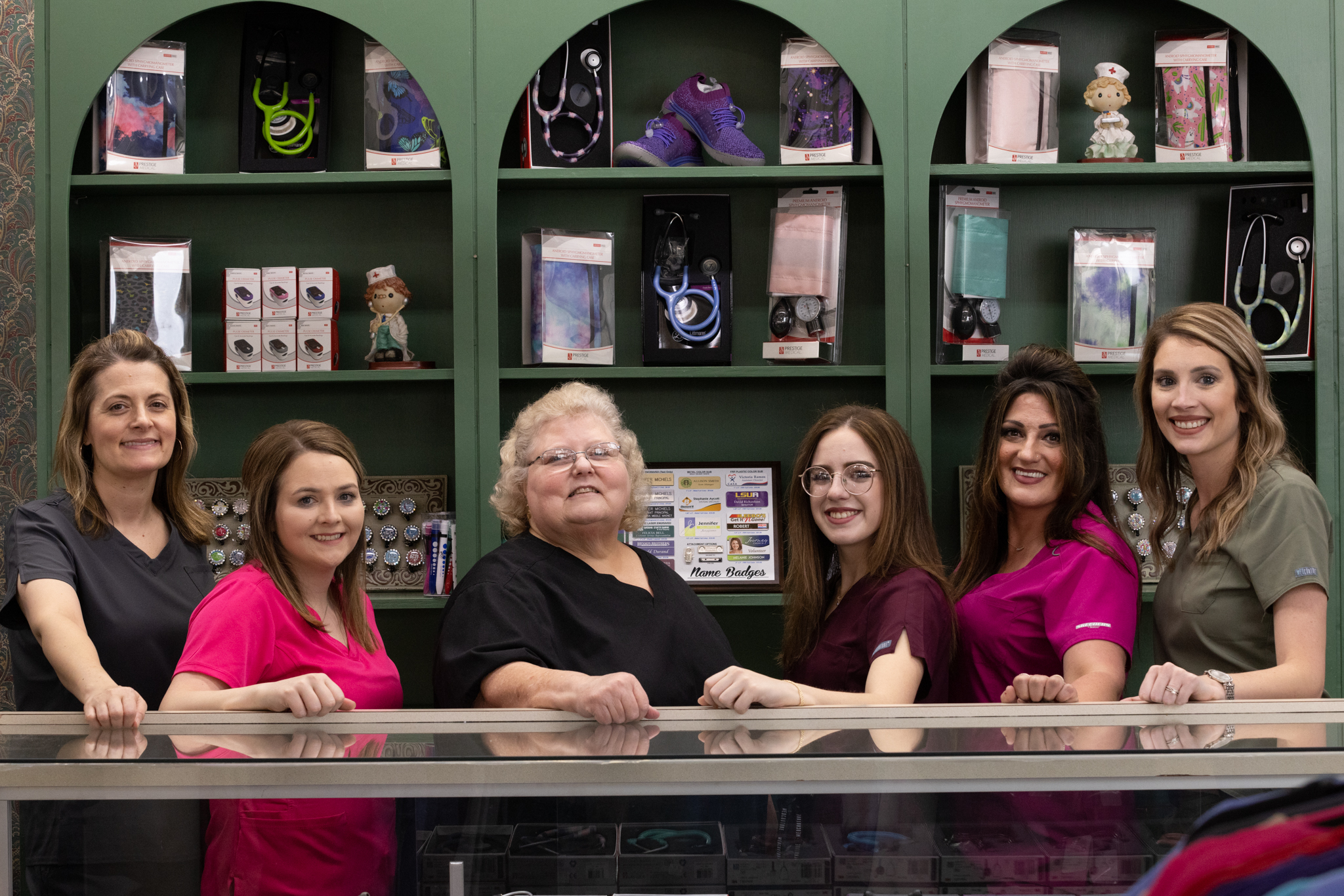 Alexandria Medical Accessories & Uniforms
Originally founded in 1976 by Charles Anderson Sr., The Medical Market has been locally owned and operated for over four decades at our convenient location in Alexandria. We are proud to have become "Central Louisiana's Largest And Most Complete Uniform Center" by providing our local nursing staff with high-quality clothing and related supplies from top name brands.
We offer:
Convenience
Quality
Dedicated customer service
In addition to being stocked with the best merchandise around, we cater to our customers and are able to offer our extended size catalog. Comfortable nursing uniforms and shoes make a big difference when you spend the day on your feet assisting patients. The medical field is also a tough and messy industry and clothing needs to be able to withstand the daily grind of a health care facility. Speak to one of our skilled professionals about how we can help you today by giving us a call at (318) 448-1573.